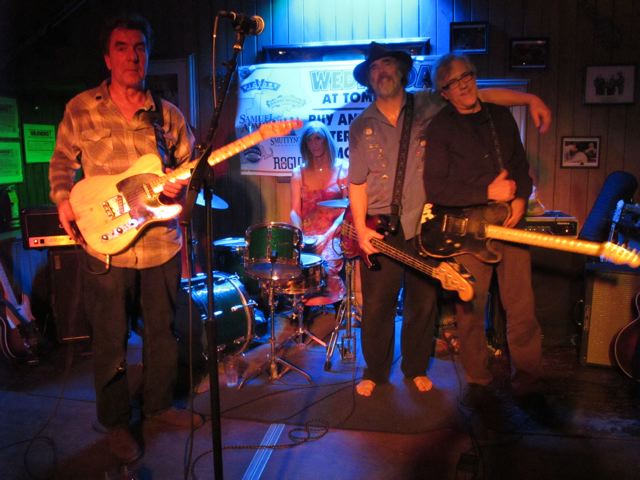 Chandler Travis is a bit of a madman. Fans of the Chandler Travis Philharmonic know this already.  His e-mails pushing the Catbirds' album release party for "Catbirds Say Yeah" — at Johnny D's on Nov. 1st — are part poetry, part philosophy, part genius screed: in one he joked about not needed a press photo because the band was old and ugly. But I can't hold that against the Catbirds. How could I? "Red Red" is so good.
One of the choice cuts off "Catbirds Say Yeah," "Red Red" (listen or buy here) has the same raw thump as early Los Lobos, mid-period Replacements and late Blasters. These are all meant as complements. That Steve Wood guitar tone is wicked cool — also digging the punk of "Leaving Here," sludge of "The Crutch of Music" and drunk bar blues of "All I Wanna Know Is."
If you're looking to wake up with your ears ringing and mouth dry after too many Slumbrews, this is a great show to see.
The details: Thursday, Nov. 1 – Catbirds with special guests Kangaroo Court plus cameo appearances from Sal Baglio (the Stompers), Shaun Wortis, Frank Rowe (the Classic Ruins), and Kimon Kirk  at Johnny D's (17 Holland St., Davis Sq., Somerville, 617 776-2004), 8pm.